Arsenal can reach a second Europa League final in three seasons tonight — but they will have to improve on last week's showing in Spain to get past Villarreal.
Losing the first leg of the semi-final 2-1 felt like something to be celebrated given how the game had gone, with Dani Ceballos red-carded and Mikel Arteta's woefully disorganised side 2-0 down at half-time
But Nicolas Pepe scored a vital away goal from the penalty spot after the break, leaving the tie on a knife-edge ahead of this evening's second leg in London.
We explore how Arsenal will need to improve tactically if they are to progress.
Defend cohesively
It is perhaps an obvious and self-explanatory point but Arsenal cannot afford to defend as chaotically as they did in the first leg if they hope to reach the final.
In general, Arteta's side have been solid at the back this season. Against Villarreal, they were repeatedly exposed.
Former Gunners boss Unai Emery deserves credit for that, particularly in a dominant first half. His LaLiga side moved the ball intelligently and consistently dragged the Gunners out of shape.
But there were still glaring errors from Arsenal that were not addressed until late in the game.
Tweak the midfield
It is fair to say that Thomas Partey and Ceballos — the double pivot in midfield — did not have the greatest of nights in the first leg.
The latter was sent off and the former struggled to assert himself, resulting in a lack of control and an inability to turn the tide of the game.
With Ceballos suspended for tonight's clash, an enforced change will be made. But it is clear anyway that Arsenal need a different dynamic.
Mohamed Elneny impressed against Newcastle at the weekend, which could earn him a start against Villarreal.
Another potential option is to move Granit Xhaka back into midfield and switch Bukayo Saka to left-back.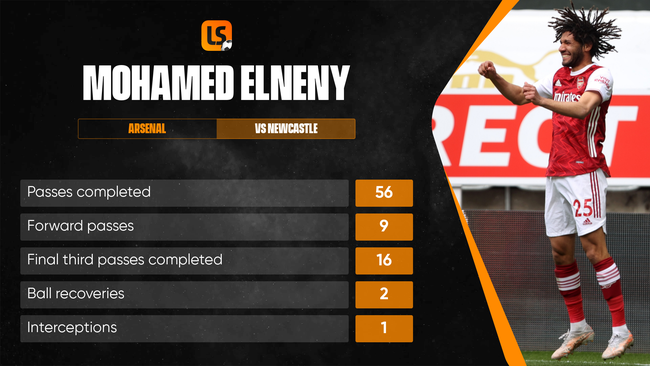 Field a No9
Arteta's experiment with a striker-less system against Villarreal was largely unsuccessful.
Emile Smith Rowe was the most advanced of an attacking quartet that included Pepe, Saka and Martin Odegaard.
Though Manchester City boss Pep Guardiola has utilised that tactical approach to great effect this season, his protege Arteta does not quite have the same options at his disposal.
A safer approach would be to start Pierre-Emerick Aubameyang — on the scoresheet again in the 2-0 win at Newcastle — in the absence of Alexandre Lacazette.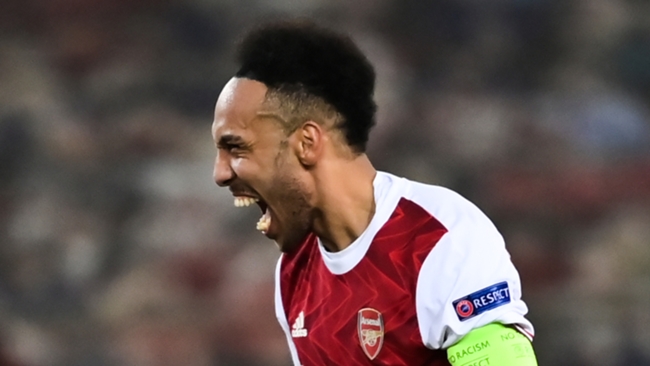 Attack from the off
There was a cautiousness about Arsenal last week and Villarreal took full advantage of it — at least until late in the second half.
When the Gunners did decide they should push for an away goal, the whole dynamic of the game shifted.
The hosts were no longer comfortable and the likes of Saka and Pepe caused real problems.
After the game, 19-year-old Saka said: "We've given ourselves a chance at the Emirates. We definitely showed that we're better than them."
Some might view that as overconfidence but it is clear Arsenal are capable of more than what they showed for most of the first leg.
A front-footed, high-intensity performance at the Emirates would give them the best chance of progressing.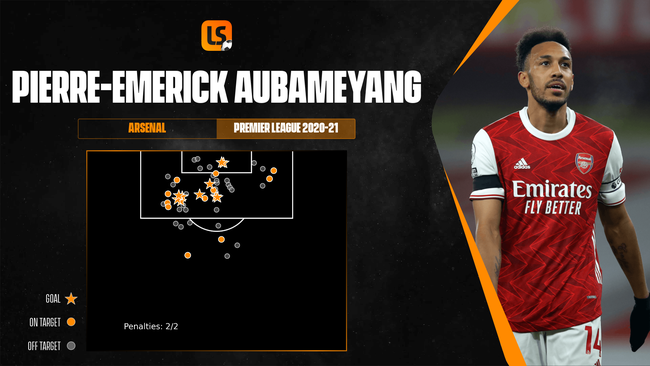 Proactive changes
It was not until the 63rd minute that Arteta opted to make his first substitution in Spain, sending Gabriel Martinelli on in place of Odegaard.
Then another 20 minutes passed before Aubameyang replaced Saka. Two more changes — Willian and Elneny for Smith Rowe and Pepe — were made in added time.
A more proactive approach could be the key for Arsenal if they are to come out on top in what promises to be a tight encounter.
The Gunners may be a goal down but the outcome of this semi-final is far from a foregone conclusion.
Source: Livescore
Click Here To Read Our Top Stories For Today