One of the interesting conversations has dominated the headlines in Ghana has been on supposed salaries to spouses of the First and Second Ladies of the country. It was later revealed that former first ladies also received such allowances.
Interesting the First and second First Ladies have reacted and said that they are ready to refund all monies paid to them. They have also refused the supposed salaries for them.
On 'Ekosii Sen', today, Tuesday, July 13, 2021, Hon. Kojo Oppong Nkrumah was interviewed by Osei Bonsu on the decision of the First and Second Ladies not to accept the salaries. According to him the matter has been settled and so he doesn't have much to say. Ade Coker of the NDC sent a message to query if the First Lady had such monies to refund. Oppong Nkrumah answered with a subtle witty answer. Later the host asked him of his own view concerning the calls for the returns of the monies Lordina Mahama took.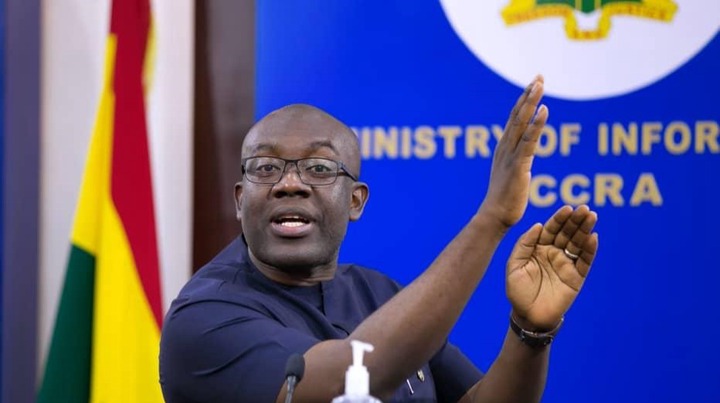 "Rebecca Akufo-Addo has pledged to return monies. Samira Bawumia has also promised to return hers, then the next question is when is Lordina Mahama bringing hers? That is the trending question on social media now. Ade Coker shouldn't ask if Rebecca had all those monies in her account. That is a wrong question. The main question on everyone's mouth is when Lordina is bringing hers.
I am not a person who shifts blames. It is now clear that Ghanaians feel this is not right for salaries to be paid. It is also clear that it was not the President who decided monies to be paid to his wife. Let us end this conversation. It is settled. We are waiting for the former First Lady to also talk. That is the question on everyone's mouth now. Ghanaians are the ones asking not me." Oppong Nkrumah said.
Earlier on a letter purporting to be from Lordina Mahama was shot down as false. Ghanaians are waiting to hear her speak about whether she will refund or not. Time will tell. Should other spouses of former presidents also refund monies?
Source: operanewsapp