Since Tuesday night, fans all over the world have been gushing over the beautiful assist by Luka Modric for Real Madrid against Chelsea.
Modric's fantastic pass, with the outside of his right foot, was pinpoint, landing right in the path of Rodrygo who found the net.
The goal kept Real Madrid in the tie, and the Spanish side went on to win 5-4 on aggregate in extra-time to progress to the semi-finals of the UEFA Champions League.
The Madrid midfielder's brilliant 'trivela' pass was similar to one by Ghana international, Kwadwo Asamoah at the 2014 World Cup against Portugal.
Citi Sports Editor, Fentuo Tahiru pointed this out when he tweeted a video of the pass, which resulted in an assist for Asamoah Gyan, and praised the Ghanaian's "superb technique."
Gyan himself got in on the debate, arguing that, Asamoah's pass was more difficult to execute because it was made by a left-footer from the left side of the pitch and still found its target.
I know everyone was rightfully salivating over that Luka Modric outside of the foot assist but mehn, it took me back to this one from Kwadwo Asamoah to Asamoah Gyan at the 2014 WC vs Portugal. Superb technique! pic.twitter.com/2SnyH1YzT7

— Fentuo Tahiru Fentuo (@Fentuo_) April 13, 2022
If modric had used the outside foot to cross from the right side of the pitch the u can compare to kwadwo's cross. So all I will is is Kwadwo's cross was very difficult. Modric's cross was easy cos he used the outside right foot on the left side of the pitch

— ASAMOAH GYAN (@ASAMOAH_GYAN3) April 13, 2022
"If Modric had used the outside foot to cross from the right side of the pitch, then you could compare it to Kwadwo's cross," he tweeted.
"So all I will say is Kwadwo's cross was very difficult. Modric's cross was easy because he used the outside right foot on the left side of the pitch."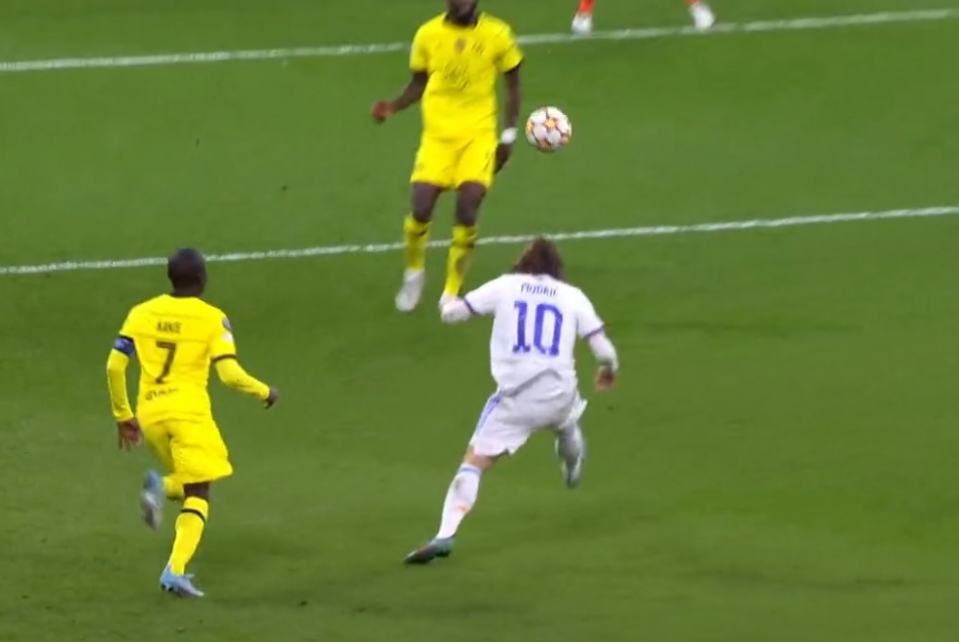 Modric, exceptionnic 💎
pic.twitter.com/2NxORdGamM

— Benjamin Da Silva (@BenjDaSilva) April 13, 2022