England are four wins from Euro 2020 glory and we start the knockout phase with a straightforward game against Germany. Wishful thinking, I know!
In all seriousness, England fans have got to be happy about how we have got to this point. If we're looking at the group stage as a whole for the Three Lions, I'd give it a solid eight out of 10.
Coming into the tournament, we'd never won our first game at a European Championship finals — but we managed to put that to bed against Croatia.
We've topped the group and not conceded a goal. So in that sense, the job has been done with a minimum of fuss.
Sure, the performances probably haven't been thrilling, particularly going forward. But that's pretty much the only negative. And if we keep on progressing, who really cares?
As I've said before, it's not about performances in tournament football — the result is all that matters.
I think that applies even more so now we're into these all-or-nothing games. Knockout football is a mentality shift for the players and they are in an extremely high-pressure situation.
From experience, you're aware that your actions have consequences when you get to the latter stages of tournaments.
If we're going to beat Germany, we'll have to play well. With that in mind, there's no point worrying too much about how good we look. It's just a case of having a game plan and getting the job done.
It's been a bit of a mixed bag from the Germans so far. Like a few sides, they are finding their feet and building momentum as they go.
They were excellent in the second half against Portugal. And while the Hungary game was a bit of a shock, they still found a way to get the result they needed.
You could certainly say they've looked more vulnerable at the back than expected — but they also look excellent at the other end of the pitch.
Kai Havertz seems to be enjoying himself and the Germans aren't short of options when it comes to forward areas.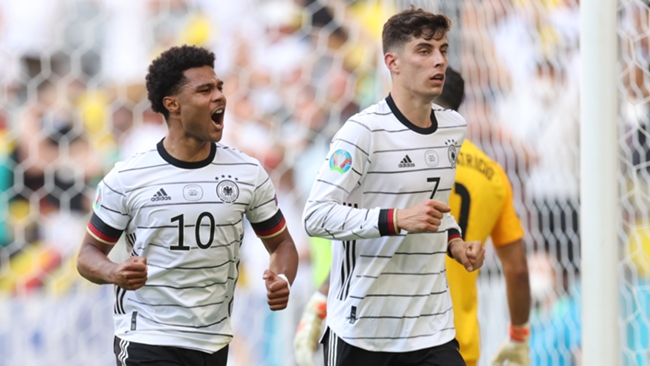 The key difference in this clash is going to be the approach of Germany compared with our previous opponents.
In the three group games, there was a case of teams setting up not to get beat. Tonight, however, you know the Germans are coming with a firm belief that they can win the game.
To be honest, I think that suits us. Our style of play seems better suited to teams who want to come and win, leaving us spaces to exploit and play our football in when we get the chance.
I don't see Gareth Southgate making wholesale changes, put it that way.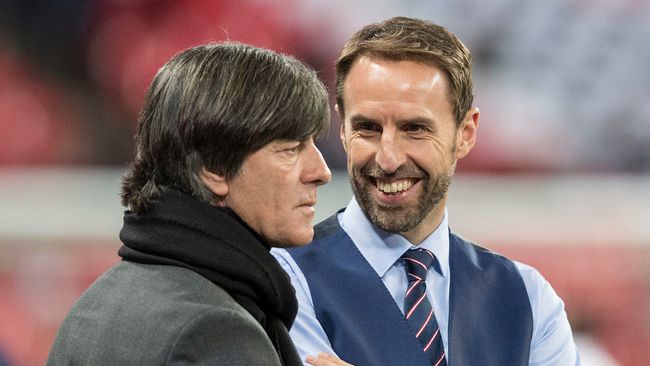 I think there's a belief we can beat anyone playing our own way, so it's a case of letting the opposition worry about us.
I expect to see 4-3-3 again and I think Harry Maguire will keep his place after doing so well against the Czech Republic.
If you didn't know he had been out injured, I'm not sure you would have known it watching that game. He looked like he hadn't missed a beat, which was very encouraging. He's a huge asset at the back and I think he starts.
It was also good to see Jordan Henderson back — but I think he was just getting minutes under his belt.
This game against Germany isn't one you want to be throwing someone back in for if they aren't quite ready, so I expect Kalvin Phillips and Declan Rice to keep their places.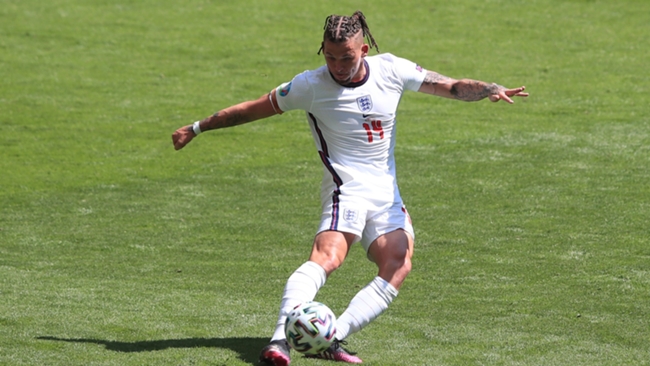 That pair have brought great energy to the middle of the park and I think their battle with Leon Goretzka could be key. In my opinion, he's the man that makes Germany tick. If you keep him quiet, that's a big step towards getting a result.
We have home advantage and I think having more than 40,000 England fans in will help drive the lads on.
I was at the Czech Republic game and it was a nice atmosphere — quite relaxed and enjoyable. I think it could be a little more intense this evening!
If I could tell the lads one thing before kick-off, it would be to make sure they enjoy it. Trust in what you've done so far to get to this point. Stay calm, get out there and execute the game plan.
The whole nation is behind you!
Source: livescore
Click Here To Read Our Top Stories For Today