Eden Hazard's switch to Real Madrid has been a failure — and a return to Chelsea could be on the cards.
The Belgian may have scored in last Sunday's 2-2 draw against Sevilla but that fortuitous goal represents one of the few highlights of an unsuccessful second season in Spain.
As his former club get set to take on Arsenal at Stamford Bridge tonight, could rejoining the Blues be the perfect solution to Hazard's woes?
Out of patience
Real appear inclined to cut their losses on Hazard, with reports surfacing last week that he has been placed on the transfer list.
He has been hampered by injuries and his relationship with the club's fans soured after he was filmed laughing with Chelsea players following the Champions League semi-final exit at the hands of his previous employers.
All of this, combined with the fact Hazard is now 30, means an exit this summer would hardly be a surprise.
Back to the Blues?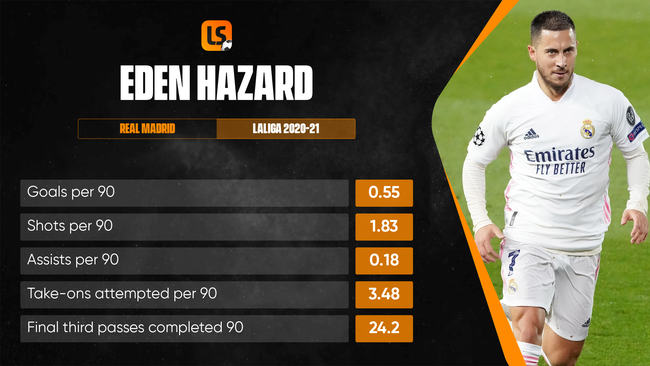 A return to Stamford Bridge may depend on Real's valuation of Hazard.
They paid an initial £89million for the Belgium international just two years ago and will want to recoup a significant percentage of that.
For Chelsea, though, spending a huge sum of money on a player beginning the latter years of his career does not make much sense.
With the much younger Christian Pulisic ending the campaign strongly and Callum Hudson-Odoi emerging as a potential option for next season, Thomas Tuchel may be happy with the players at his disposal in that position.
Value for money?
Looking at things from a different perspective, Chelsea could re-sign one of their most successful players for much less than it cost to sign him.
There have been suggestions that Real Madrid would be willing to sell for a fee of around £48m — though things could become complicated if Hazard, who has three years left on his deal,  refuses to leave.
He may still believe there is a chance to turn things around in the Spanish capital, particularly if his injury problems abate next season.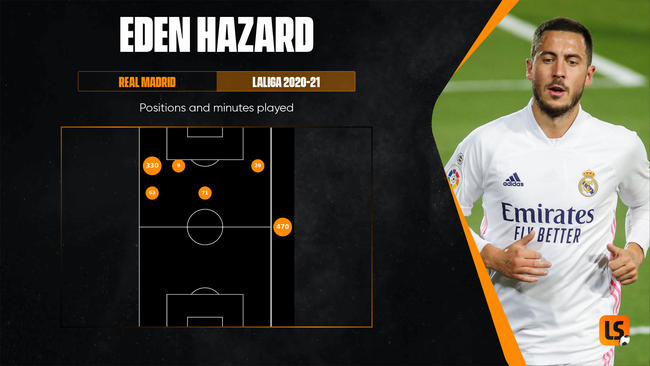 Reconciliation
Hazard has done his best to reconcile with angry Madridistas.
Writing on Instagram after the Chelsea defeat, he said: "I am sorry. I have read lots of opinions about me today and it was not my intention to offend the Real Madrid fans.
"It has always been my dream to play for Real Madrid and I came here to win. The season is not over and together we must now battle for LaLiga! Hala Madrid."
The best option?
Chelsea must approach any potential transfer without sentiment. If there was not an emotional connection, it feels unlikely the Blues would be interested.
But many of Hazard's issues have been down to the injuries he has suffered, so his former club may well conclude he has simply had a difficult couple of years and remains the same player who left West London two summers ago.
It is certainly worth noting that, despite the small sample size of just seven starts and 491 minutes of action, he has scored an average of 0.55 goals per 90 minutes played — which is inside LaLiga's top 10 players.
It would certainly be a fairy tale if Hazard was to return to Stamford Bridge. But in the cold light of day, Chelsea might find that there are better, more affordable options elsewhere.
Source: Livescore
Click Here To Read Our Top Stories For Today