Yomi Fabiyi has once again called for the arrest of all involved in getting the CCTV footage of actor Baba Ijesha, defiling a minor.
He shared a post on his IG page this morning. It reads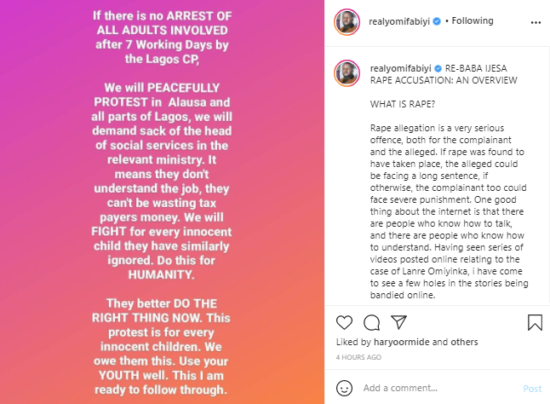 The post Baba Ijesha: Actor Yomi Fabiyi to lead a protest against the Lagos State government over failure to arrest Comedienne Princess, others appeared first on .