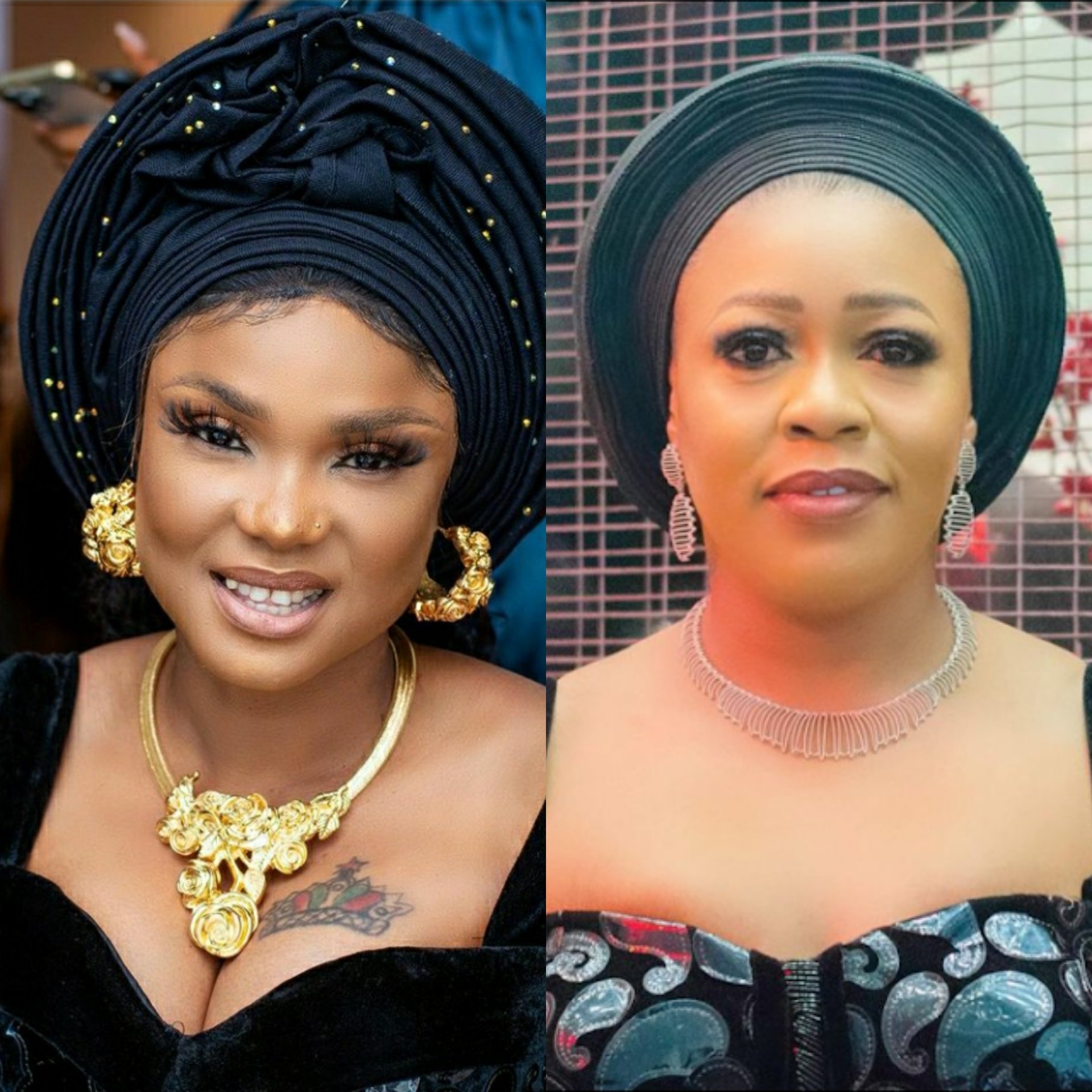 UK Based actress and social worker Omo Brish (Real name Toyin Abiola) and her Best friend actress Iyabo Ojo are allegedly at war and this shade is allegedly for Iyabo.
Both have unfollowed each other on their social media handles.
She posted
"THE NARCISSIST!!!
Manipulators will steal your joy as though you made it especially for them. They'll tell half-truths or straight out lies and when they have enough people squabbling, they'll be the saviour. 'Don't worry. I'm here for you.' Ugh. They'll listen, they'll comfort, and they'll tell you what you want to hear. And then they'll ruin you.
They'll change the facts of a situation, take things out of context and use your words against you. They'll calmly poke you until you crack, then they'll poke you for cracking. They'll 'accidentally' spill secrets or they'll hint that there are secrets there to spill, whether there are or not. There's just no reasoning with a manipulator, so forget trying to explain yourself. The argument will run in circles and there will be no resolution. It's a black hole. Don't get sucked in.
"Karen Young"
Toxic behaviour is a habitual way of responding to the world and the people in it. Toxic people are smart but they have the emotional intelligence of a pen lid. It's no accident that they choose those who are open-hearted, generous and willing to work hard for a relationship. With two non-toxic people this is the foundation for something wonderful, but when toxic behaviour is involved it's only a matter of time before that open heart becomes a broken one.
If you're in any sort of relationship with someone who is toxic, chances are you've been bending and flexing for a while to try to make it work. Stop, just stop. You can only change the things that are open to your influence and toxic people will never be one of them. Be discerning ✌🏾✌🏾✌🏾#everyonecantbebad….#anothervictimpicked"
Iyabo Ojo also replied;